WHAT IS RLA KID'S CHURCH ONLINE
Hi everyone! RLA Kid's Church Online meets on Wednesday evenings at 6:45 -7:45 via Zoom small groups. It has appropriate content for ages 3-12 and consists of connection time, game time, worship, a short message and some final discussion and prayer with your group leader. Parents are encouraged to participate with their children, but it is not required that they do.
Register each child below to be placed in a group and receive needed materials. Then have a great time together!
REGISTER MY CHILD FOR ONLINE KID'S CHURCH
FOR YOUR KIDS
Think different.
Everyone agrees that kids learn at a different level than adults. But there is also enormous value in immersing a child into a specific culture and language.
At River of Life your child will have the BEST OF BOTH! Sunday morning worship is the time we all come together and your child is immersed in the culture of your faith, learning the language, practice and feel of Christianity.
On Wednesday night, your child will learn the Bible at child level. It doesn't get any better than that! If this is new to you, keep reading for the complete picture of what to expect.
WHAT TO EXPECT FOR KIDS
SUNDAY MORNING 9:30
Birth - 2 years old are invited to the nursery that is staffed with safety screened workers during the entire service. If you prefer to keep your baby with you, there is a parent viewing room at the back of the sanctuary.
3 years - 1st grade get to stay with you during the worship portion of the service. As you enter, they will receive a 'fun bag' that will be helpful should they get the wiggles. There is also a brief time in the service just for them to come up front and participate if they choose. Following worship, they may stay with you in service or attend an age appropriate class with safety screened children's staff.
2nd grade up are in the entire worship service. They receive a fun bag and may participate in a brief time in the service just for them to come up front if they choose. They are also provided with curriculum to help them follow along with the sermon.
WEDNESDAY NIGHT 7:00 - 8:00
Age appropriate groups are available for all children. Each group focuses on learning with emphasis on Bible lessons, prayer, memorization and application. Kids form great relationships and have a ton of fun in these groups!
There are also groups available for youth.
ADDED BONUS! The curriculum used for children is produced in house so that every age is on the same page. For more information on the Stonewall Builder curriculum follow the link below.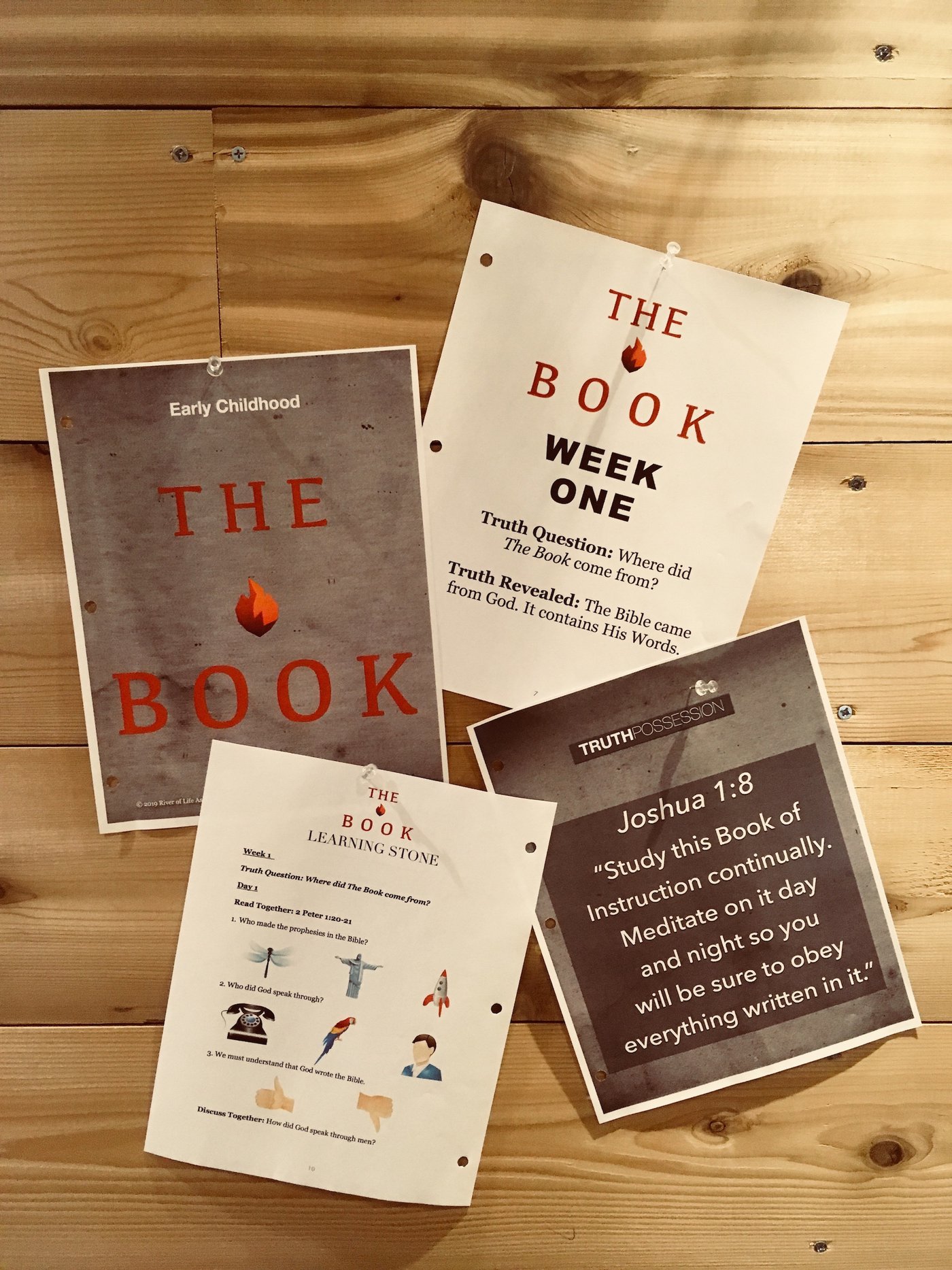 AND EVEN MORE FOR KIDS!
FAM JAM
This fun event for children and their families happens the last Friday of each month from 6:30 to 7:30 pm. Each month is something different from bonfires and hayrides to indoor snow parties! For information on this month's Fam Jam follow the link below.
TNT
Monthly events for teens and twenties. For more information on this month's event follow the Teens and Twenties link below.
MINISTRY TEAMS
At River of Life children are the church of today. One element of that is providing opportunity for them to participate in 'big church' ministry. They are trained to serve right alongside adults. The following ministries are available for child participation:
Junior Choir
Junior RCA (hospitality team)
For more information on how to involve your children in ministry at River of Life follow the link below.