HOW IT WORKS
River of Life is pleased to present the ground-breaking Stonewall Builders curriculum. The key to the success of this curriculum is that it serves as a tool to connect children and parents in their Christian faith journey.
Each 4-week series is written to correlate with the Sunday morning series in the main worship service and has four main components
The Truth Possession is the key verse of the series that everyone memorizes.
2. The Worksheet that engages children in each weeks lesson. For elementary and above this page is the sermon outline for the worship service. They learn early to engage in the service through note taking.
3. The Learning Stone is three days of simple Bible reading and questions designed to be done during the week with parents, guardians or on their own. This element trains children to make Bible study part of their life routine, plus it reinforces lessons learned in Sunday service and Wednesday group with further learning and application throughout the week.
4. The Prayer Journal helps children learn to pray consistently about everything. In midweek class, they learn the elements of prayer and are encouraged to pray at least three days a week.
The children are able to earn awards through the Stonewall Climb. Memorization, attendance, weekly home study, prayer and note taking are all part of the Climb. If you would like to view a sample lesson, or are interested in your children using Stonewall Builders curriculum, please submit the form below.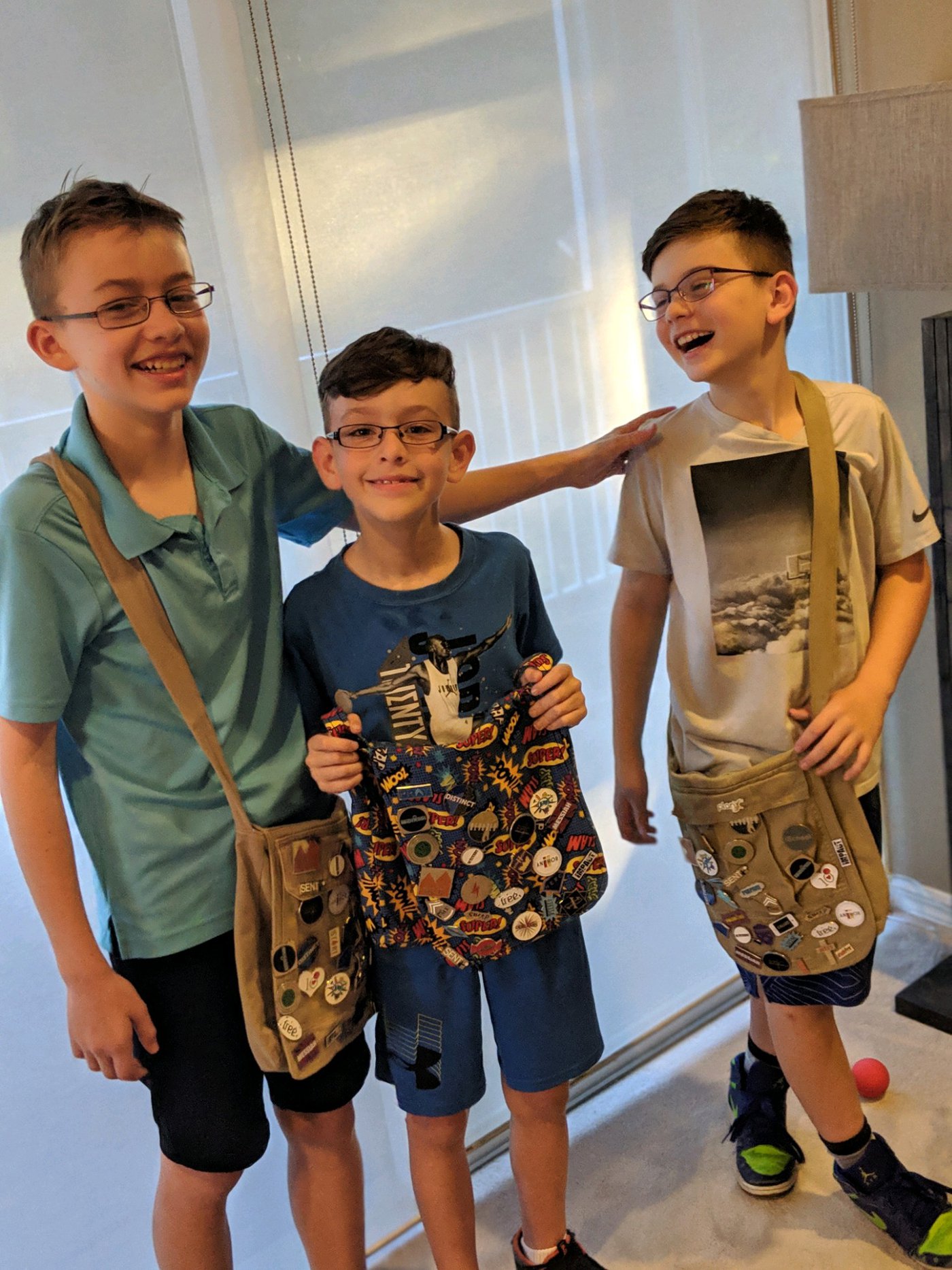 The devotion books are so helpful in teaching our three boys His truth and we are thankful for the award incentives!
Heather Stohl