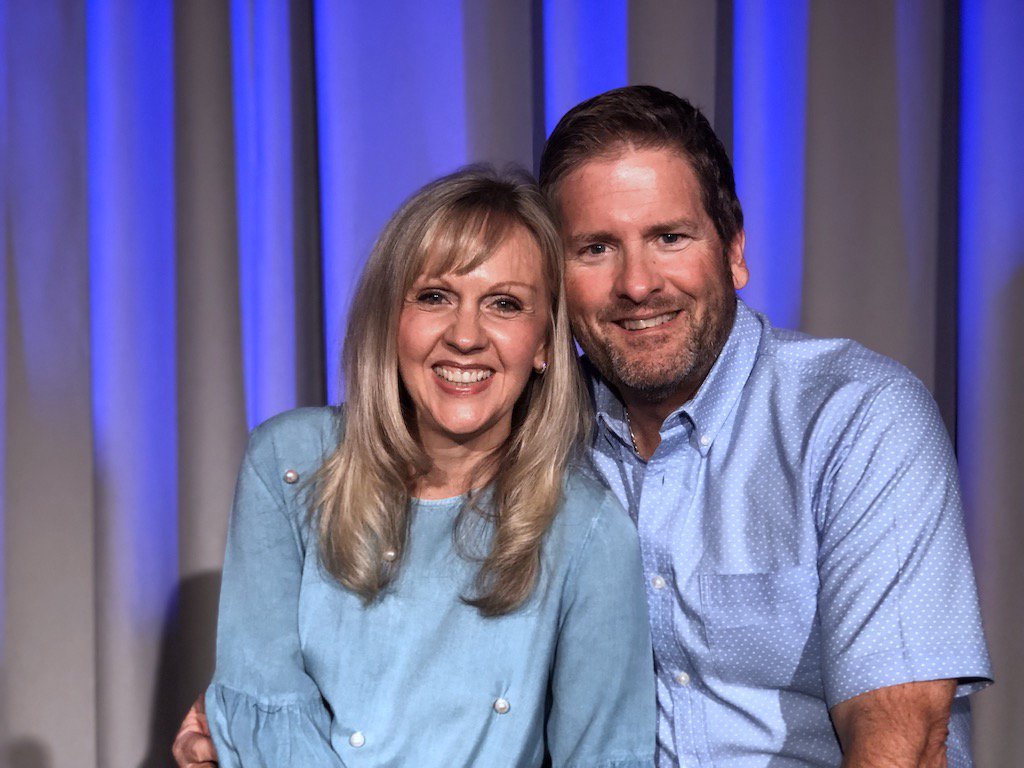 Hi! We are Lead Pastors Todd and Sheri Weston. If we had to choose one word to describe our church it would be 'family'. It is a family made up of all ages, stages, ethnicities and perhaps you, too. We want to invite you to join us at any one of the following times. Welcome home to family!
FALL SCHEDULE 2019
October/November
Sunday Morning 9:30am
Sunday All-Church Prayer 5:00pm
Wednesday Groups 7:00 - 8:00 through November 20,2019
No Wednesday groups November 27,2019 through January 1, 2020
No All-Church Sunday Evening Prayer December 20, 29 and January 5
HOLIDAY SCHEDULE 2019
RLA Choir Christmas Part 1 Sunday, December 8 at 9:30am
Snow Baby Bell Choir Sunday, December 15 at 9:30am
RLA Jr. Choir Christmas Presentation, Sunday, December 15 at 9:30am
RLA Choir Christmas Part 2 Sunday, December 22 at 9:30am
Christmas Eve Service Tuesday, December 24 at 5:00pm & 6:30pm
Location
Easy access just 1/2 mile off of I-75 Exit 123
21580 River Ranch Road
Estero, FL 33928
WHAT WE DO AND WHY
We love the Church. It is the most powerful and loving entity on the planet and must continue into the future. Doing Church Together has been proven to be super effective in establishing lasting faith in the next generation. In fact, it is so effective that having even one cross generational relationship in the church can triple a young person's chance of keeping their faith for a lifetime. We do Church Together to intentionally help build those relationships.
If you still have questions about Church Together we would love to hear from you. Simply submit the form below.
WHAT WE BELIEVE
THE BIBLE
We believe in the verbal inspiration and inerrancy of the Scriptures and the authority of both the Old and New Testaments.
GOD
We believe that God eternally exists in three Persons—the Father, the Son and the Holy Spirit-and that these three are one God, having the same nature, attributes, and perfections, and worthy of the same worship, reverence and obedience.
MAN
We believe man was created in the image of God, but sinned and fell through disobedience, and that the entire human race shares in man's lost and depraved nature.
JESUS CHRIST
We believe Jesus, the eternal Son of God, took upon Himself the form of a man by means of the virgin birth, lived a sinless life, yet retained His absolute deity, being at the same time very God and very man.
ATONEMENT FOR SIN
We believe that atonement for sin was made by the sacrificial and substitutionary death of Jesus Christ.
THE RESURRECTION
We believe in the literal resurrection of the crucified body of our Lord, in His ascension into heaven, and His priestly intercession.
SALVATION
We believe salvation is the gift of God by grace alone and received by personal faith in the Lord Jesus Christ, and that this faith is manifested in works pleasing to God.
THE HOLY SPIRIT
We believe the Holy Spirit is the Promise of the Father, the Comforter who indwells and places every believer in the Body of Christ, bestows spiritual gifts upon the Church and convicts the world of sin and the judgment to come.
INDWELLING OF THE SPIRIT
While all believers are in-dwelt by the Spirit of God (Romans 8), we believe the baptism of the Holy Spirit is a definite endowment of power for service and is separate from conversion.